See every year in California Fourth Graders (and their wary parents) are forced build and/or do some kind of California Mission Project. This is a part of the California class curriculum. In third grade you learn about the "prosperous gold rush" and in the fourth grade you learn about the so-called majestic, well-built and "history changing" missions. You know, where the Catholics showed up and were all "hey Indians, we want to teach you to garden!"

The Mission History in California is very sanitized. It erases the incredible amount of violence that it took to re-make this state into "California." The Spanish didn't just send friendly Padres they also sent scores of soldiers.

Junipero Serra

(the "founding father" of the mission system) wasn't just writing about how much he liked to teach Indians how to "garden" he was also writing things like:

That the spiritual fathers should punish their sons, the Indians, by blows appears to be as old as the conquest of these kingdoms (July 7, 1780).

If Your Lordship does not have shackles, with your permission they may be sent from here. I think that the punishment should last one month (July 31, 1775).

In both of these quotes Junipero Serra was talking about how much he felt justified in committing violence against Indian people. The first quote Serra was all "hey the Spanish were mean to Indians during conquest so we can be too." And in the second quote "Hey, I'm sending you these Indian runaways, make sure you whip them sometimes and also lock them up in shackles. If you don't have any we can send some!"

Sure does sound like "gardening" is pretty high on that list huh? (Enforced gardening or required gardening or "unfree" gardening is also slavery FYI... historians).

The narrative of the Missions as peaceful places where Friars and Native people lived together is so ubiquitous that it becomes part of the California identity. Our mission projects must show how "important" missions are to the history of California.

​

​<---

This is the Michaels "Mission Kit" which you can go to the store and buy and then force your children to put together a mission with these cute little Indian figures and Padre figures. But you can't buy a cat-o-nine tails (a whipping instrument that had nine ropes coming off of it that they would sometimes tie little metal balls to the end of so they could beat Native American people with it) or shackles. And no kit comes complete with the dormitories where they used to force Indian women and children to sleep at night, locked up, without a bathroom and which visiting explorers would describe as having the "foulest stench."

---

Here is an example of some Mission Project that I found online. Please note: I would never poke fun at these children who are obviously very sincere in their effort to complete this project. Instead, please pay attention to the types of information that they are asked to include in their mission project and the way they talk about the mission system.

I knew my daughter would face the dreaded California Mission Project once she hit the 4th grade. And that was this year. The plan was to have her do the San Diego Mission. We'd planned for her to build it, and then set it on fire and then turn that in so that she could tell the story of the Kumeyaay Revolt. Unfortunately she was not able to actually set the thing on fire, so instead she put flames on the structure and wrote her report specifically about the revolt.

​Questions that my daughter had as part of her project were things like "how did the Spanish influence the structure of the Mission?" and "Why is the mission important to California history?" She, in particular, commented to me that her friends were mostly writing "positive" things about the mission, and she really couldn't understand why.

In my talks I often have people point out to me that teaching the "real" history of the Spanish Missions couldn't happen in the 4th grade. Children, they say, would not be able to handle "real" facts about the mission system. And I usually counter with "do you know who mostly grows up knowing this history from the very beginning of their lives? Native children. So which children are you trying to protect? There is a way to show children a more nuanced history, a history that doesn't erase Native people or make them in to passive parts of the story. I have done it with my own daughter her whole life."

But I thought what better way to show what a 4th grade project should look like when it talks about Native survivance and resilience and when it refuses to silence Native resistance then to share my daughter's report.

---

San Diego Mission & Kumeyaay Revolt
By: Arya (age 9)

In 1769 the San Diego mission was built by the Spanish. In 1775 the Kumeyaay revolted and burned the mission. The Spanish influenced this structure by deciding how it was going to be built and making it look similar to the buildings they had in Spain. After they planned it they forced the Native Americans to build it.

This mission is important to California history because it was the first mission built in California. Six years after they built the mission the Native Americans were tired of being treated badly by the priests and they set the mission on fire and led a revolt. This is important to California history because it shows that Native Americans were fighting against the mission system from the very beginning.

This has had a lot of lasting effects for Native American people. Native Americans didn't do their cultures or traditions for a long time but now they are bringing them back. A lot of Native Americans stopped speaking their languages but now they have lots of language classes. Native Americans lost their homes and couldn't go back to their villages. The mission system tried to teach Native Americans that their culture was bad but many Native Americans today are very proud of their culture.
​
The Kumeyaay still live in San Diego today and they are proud of how they resisted the Mission system. The Kumeyaay didn't like how they were being treated. The Spanish soldiers would hurt the Native American women. The Spanish priests would not feed the Native Americans and they were starving most of the time. The priests forced the Native Americans to work and if they didn't work they would hit them with whips. They kidnapped the women and children from the villages and forced the men to come to the mission. A lot of Native Americans tried to run away and the soldiers would force them to come back. A lot of the Kumeyaay were mad and scared and decided to revolt against the mission system. On November 4th, 1775 the Kumeyaay set the mission on fire and tore apart the chapel. The whole mission was burned to the ground but after that the Spanish rebuilt it. (sadly) *

---

---

No, I didn't add the (sadly)... she did. Because she is awesome.

For more info on the movement to change the 4th Grade California Mission Project:

Repeal, Replace and Reframe the 4

th

Grade Mission project (Sacramento State University)

With the recent adoption of the new History-Social Science Framework by the California State Board of Education, it is acknowledged that the story of California begins in pre-Columbian times. For this reason, it is important that we include the voices and history of California Indians.

To this end, the practice of creating models of the California missions and not including the impact and daily life of the native population within these missions has perpetuated a false narrative. As indicated by the State Board of Education, "building missions from sugar cubes or popsicle sticks does not help students understand the period and is offensive to many. ... Missions were sites of conflict, conquest, and forced labor."

The intention of this resolution is to set in motion the replacement units so that educators in California, as well as those in our teacher education pipeline, can access the California Indian perspective that has been absent.

We need your support to help produce new standards-based curricula to reframe California's history.



First,

if you support this endeavor, sign on to the Resolution to Repeal, Replace and Reframe the 4

th

Grade Mission Project



Second,

share the project with your networks:
Powered by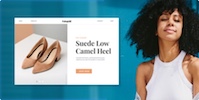 Create your own unique website with customizable templates.